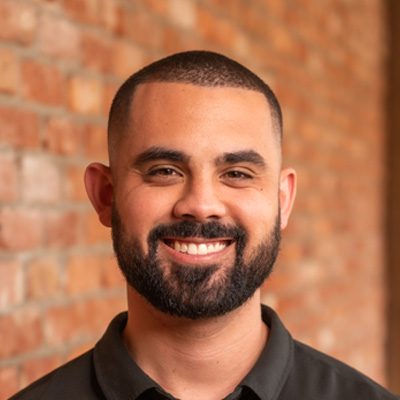 Chiropractor
Tino Abon D.C.
Doctor Tino Abon is a chiropractor at Magnolia Chiropractic of Petaluma in Petaluma, CA. He is one of the most disciplined chiropractors in the Northern California area. As the owner of Magnolia Chiropractic of Petaluma, he truly focuses on the pure fundamentals of chiropractic. If you are struggling with neck or back pain, headaches or migraines, carpal tunnel, sciatica, or any other health condition please contact us today.
Abon spent his entire life as an athlete and coach in the sport of track and field. His hard work and dedication eventually paid off after being the only walk-on sprinter for Boise State University in 2013.
After his time as an athlete, he was asked to be a part of the BSU coaching staff as a volunteer sprints/hurdles/jumps coach during the 2014-2016 seasons. During his time with the program, he helped lead the women's outdoor track and field team to 2 top-10 finishes at the NCAA outdoor national championships. Dr. Abon still sees himself as being a part of the athletic and running community in the Petaluma area by providing specific care to help those alike.
Before deciding to open Magnolia Chiropractic, Dr. Abon spent time working as an advanced upper cervical (neck) chiropractor where he learned how to specifically, safely, and gently address the upper neck. His advanced knowledge of neurology and the muscular system has helped him move to the forefront when it comes to specialized care for the individual. After working as an advanced upper cervical specialist he moved over to a more general chiropractic office, where he integrated multiple methods and soon saw his patients get well faster with less work. He contributes this to understanding science, utilizing proper analysis, and never losing sight of the holistic approach of chiropractic to better the lives of his patients.
Dr. Abon attended countless seminars and training in multiple chiropractic techniques in order to prepare for a life-long career of serving the Petaluma and North Bay communities.
Chiropractor
Corissa Tobin D.C.
Dr. Corissa Tobin, DC was born and raised in Alberta, Canada. She graduated Summa Cum Laude from the Doctor of Chiropractic program at the University of Western States in Portland, OR. Her interest in chiropractic began while getting treated for old injuries from being a competitive gymnast and realized people were getting better faster and for longer.
Dr. Tobin uses a variety of manual and chiropractic therapies to address the individual needs of each patient. She specializes in soft tissue techniques such as pin and stretch, instrument-assisted, muscle energy techniques, cupping, and taping. Pain is complex and multifaceted but Dr. Tobin wants you to feel validated and empowered in your body to get out of pain and back to the activities that bring you joy. Whether it is education, strengthening, or stretching she will meet every patient where they are at and commit to finding what helps them get better.
Outside of work, you can find Dr. Tobin enjoying the outdoors, rock climbing, and exploring the beauty of Sonoma County with friends and family.
OFFICE HOURS
---
Monday
8:00am - 12:00pm
2:00pm - 6:00pm
---
Tuesday
8:00am - 12:00pm
2:00pm - 6:00pm
---
Wednesday
8:00am - 12:00pm
2:00pm - 6:00pm
---
Thursday
8:00am - 12:00pm
2:00pm - 6:00pm
---
Friday
8:00am - 12:00pm
---
Saturday & Sunday
Closed